Unnur Ottarsdottir
Artist talk Unnur Óttarsdóttir – INTERTWINE
Galerí Grótta, Eidistorgi, Seltjarnarnes, Saturday, September 2 at 13
At the artists' talk, the artist Unnur Óttarsdóttir talks about the paintings, photographs and sound works at the exhibition "Intertwine". She reviews the development and creation of the artworks and the ideas behind them. She also discusses drawings made by other artists in book art which intertwine theirs and Unnur´s creativity
Intertwine
Unnur Óttarsdóttir opens the art exhibition Intertwine on Thursday, August 24 at 17 in Gallerí Gróttu Eidistorgi, Seltjarnarnesi. The exhibition runs until September 16. The Gallery is open during office hours from 10:00 a.m. to 6:30 p.m. weekdays except Fridays from 10:00 a.m. to 5:00 p.m. and Saturdays from 11:00 a.m. to 2:00 p.m..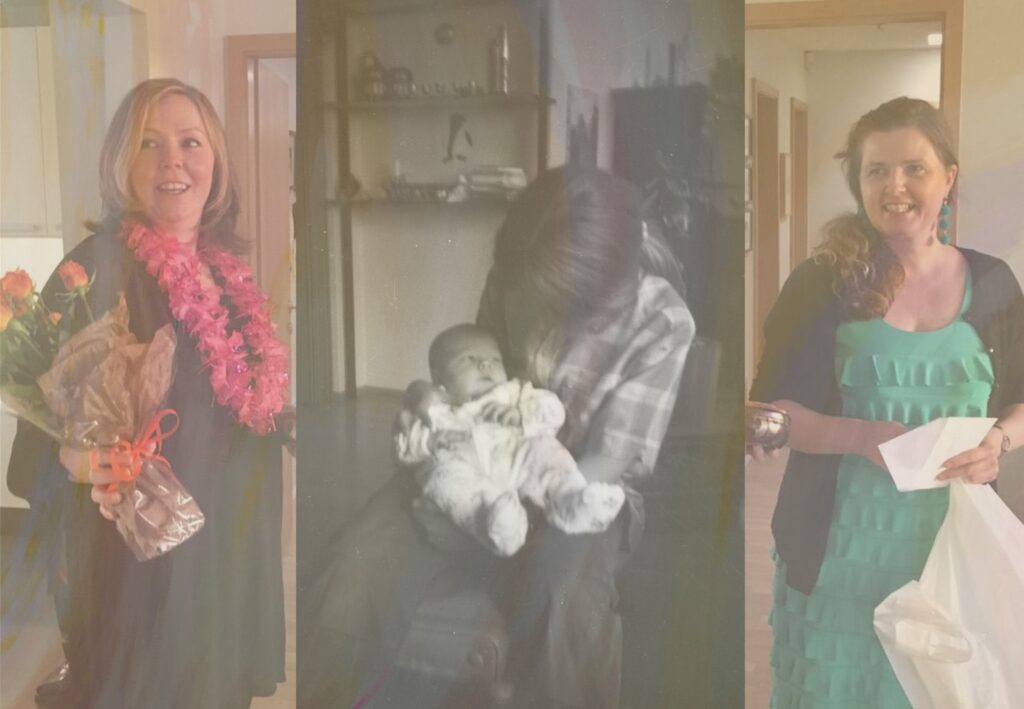 Currents flow, meet and separate. Roads approach, meet and diverge. Relationships combine internal and external landscapes. Threads intertwine and build a coherent web. Connections from one time to another intertwine existence. Long-term relationships weave life together. The overlap of opposites creates a new dimension. An interdisciplinary approach creates new worlds. The interweaving of opposite sides of an individual contributes to a solid personality.
In hypnosis, the pendulum swings right and left and the eyes follow. In EMDR therapy, the eyes follow the psychologist's finger that moves left and right. In art therapy, words and pictures are connected. In educational art therapy, cognition and emotion are connected.
At the exhibition Samtvinna, connections are made in various ways. Between right and left hands, between time intervals, between people, between generations, and so on. Paintings and photographs are connected. In the exhibition, Unnur works with relationships with people she has been connected to at various periods. That way, she weaves a web of generations. Drawings made by following artists in Unnar's book art space will also be on display.
Birgir Sigurðsson
Birna Rún Karlsdóttir
Birta Guðjónsdóttir
Björg Eiríksdóttir
Einar Falur Ingólfsson
Helga Melkorka Óttarsdóttir
Ingibjörg Jóhannsdóttir
Ingibjörg Sigurjónsdóttir
Kristín Reynisdóttir
Pálmi Sigurður Jónsson
Ragnar Kjartansson
Rakel Sigurðardóttir
Unnur Lóa Jónsdóttir
The audience will be invited to participate in a study that takes about 30 minutes and includes a conversation, a drawing exercise, and filling in questionnaires. Those interested can email Unnur at unnur@unnurottarsdottir.com for more information.